How to Clean up the Bloatware in Windows 10
Because who doesn't want to get rid of bloatware?
---
---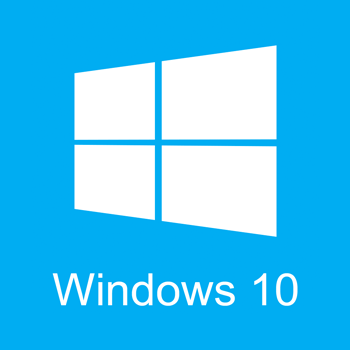 Windows 10 comes packed with a lot of bloatware right out of the box. I've got some useful tips that will get your system cleaned up and make it less cluttered.
It took me a long time to decide to make the jump from Windows 7 to Windows 10. I'm glad I skipped Windows 8, though. Windows 10 is great. It is fast, pretty, and takes less storage space on your computer as compared to Windows 7 and Windows 8. I recommend upgrading to anyone. It uses your computer's resources in a better way so that you will see a boost in performance, even on a little bit older computer.
The Bloat
The problem with Windows 10 is that it comes with a bunch of preinstalled apps that are either annoying or are something that most people will never use. Why keep them around if you aren't going to use them? Let's get rid of them along with the other annoying things that it comes with.
Remove Preinstalled Apps
I found a handy little app for uninstalling the apps that come built into Windows 10 called Windows 10 App Manager. The app is free. What is great about this app is that it is very easy to use and if you accidentally remove an app that you use it will let you reinstall it.
To download, go to the Windows 10 App Manager page and click the blue Download File button near the bottom.
I uninstalled everything except for: Calculator, Solitaire, and Store. Some of you might want to keep the Photos app for managing your photo library.
Remove Feedback
Periodically, Windows 10 will pop up a message asking for your feedback. It is annoying and needs to go away. Winaero has a script that you can download to remove this Feedback Popup and keep it from coming back called Uninstall Feedback.
You can download the script by going to the Download page and clicking on the Download Uninstall Windows Feedback for Windows 10 located just above the orange Donate button.
Extract the files to your computer, ignore the install_wim_tweaks.exe file. Right click on the Uninstall Feedback.cmd file and click Run as administrator. It will pop up a black box and run through a couple of things until it says it is done and that you need to reboot your computer. Reboot and the annoying Feedback Popup is gone. You can delete the files you extracted at this point.
Remove OneDrive
I don't use OneDrive personally, but it comes all packaged up and built-in to Windows 10. If I can't uninstall it, at least I can hide it. Microsoft has a support article on how to Turn off or uninstall OneDrive. The article is straightforward and easy to follow.
Remove Watermark
Some versions of Windows 10 will display a watermark in the bottom right corner near the clock. The Education version of Windows 10 is one of them. Winaero again comes to the rescue with an app called Universal Watermark Disabler. The app is free.
You can download the app by going to the Download page and clicking on the Download Universal Watermark Disabler located just above the orange Donate button.
Extract the Zip archive to your computer. Open the uwd.exe file. Give it permission to run and then click the Install button when it pops up. It will install and then it will log you out of your account to apply the changes, so make sure you save your stuff and close anything important before installing.
Wrapup
These are a few of the tricks I've found to get rid of some of the annoyances of Windows 10. It still isn't perfect, but it sure is a quick breath of fresh air.