How to Free Up Space After a Windows 10 Upgrade
Why can't it just clean up after itself?
---
---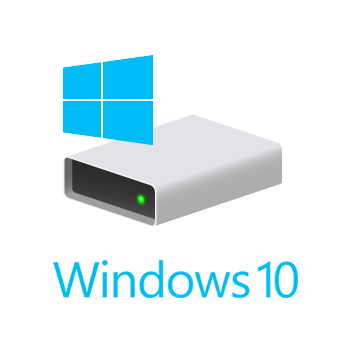 Windows 10 is quite a bit leaner than Windows 7 and Windows 8, but if you upgraded to Windows 10, the files from your previous version of Windows are likely still sitting on your hard drive taking up space. If you plan on keeping Windows 10, then you can delete those files, and I will show you how.
Windows has come with the Disk Cleanup Utility since Windows 98. It has been updated over time and lets you clean up quite a bit of junk from your system. It will clean up things like Temporary Internet files (applies only to Internet Explorer and Edge), Temporary Windows files, Downloaded program files, Recycle Bin, Remove unused applications or option Windows components, Setup log files, Offline web pages (applies to Internet Explorer and Edge), and more. In Windows 10, it will also let you remove
Disk Cleanup
Start by click on your Start Button in the bottom-left corner. After your Start Menu comes up start typing Disk Cleanup. You should see the Disk Cleanup desktop app at the top under Best match. Click the app to open it. It may take a minute to open because it will scan your computer to look for items to clean up. Pick the Primary (C:) drive and click OK if it asks.
When the app comes up, you will see a list of boxes that you can check. Each one of these items is something that you can clean up on your system. We need to go a step further and click the Clean up system files button at the bottom. It will rescan your system after you click the button. In this window locate the Previous Windows installation(s) box and check it if it isn't checked already. After you've checked the box, click OK at the bottom. It will take some time to clean this up because it is usually quite large.
Conclusion
Using Disk Cleanup is very simple. I recommend doing a disk cleanup every three months or so. You won't need to clean the system files like we did this time around, though. Just check the boxes on the initial Disk Cleanup window that comes up and click OK.
Things don't accumulate too quickly, but if you are using a computer with a smaller solid state hard drive, every gigabyte counts.